In an effort to keep our winter bright, we enlisted the help of talented Nashville-based mixologist Demi Natoli to craft a gorgeous cocktail menu of warming sips. Meet our latest cocktail menu collaboration filled with vibrant colors and flavors to give you that glow!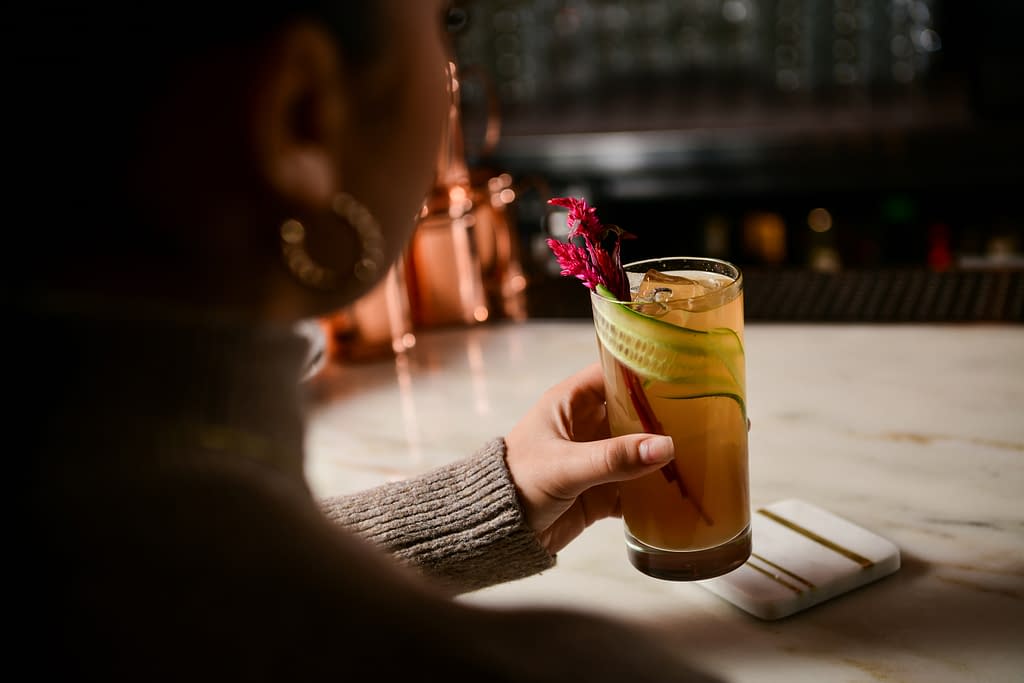 Field of Flores
A gentle and dreamy blend of Fords Gin, St. Germain, Casa Mariol Vermut, Amaro, and Cucumber that hints at spring living right around the corner!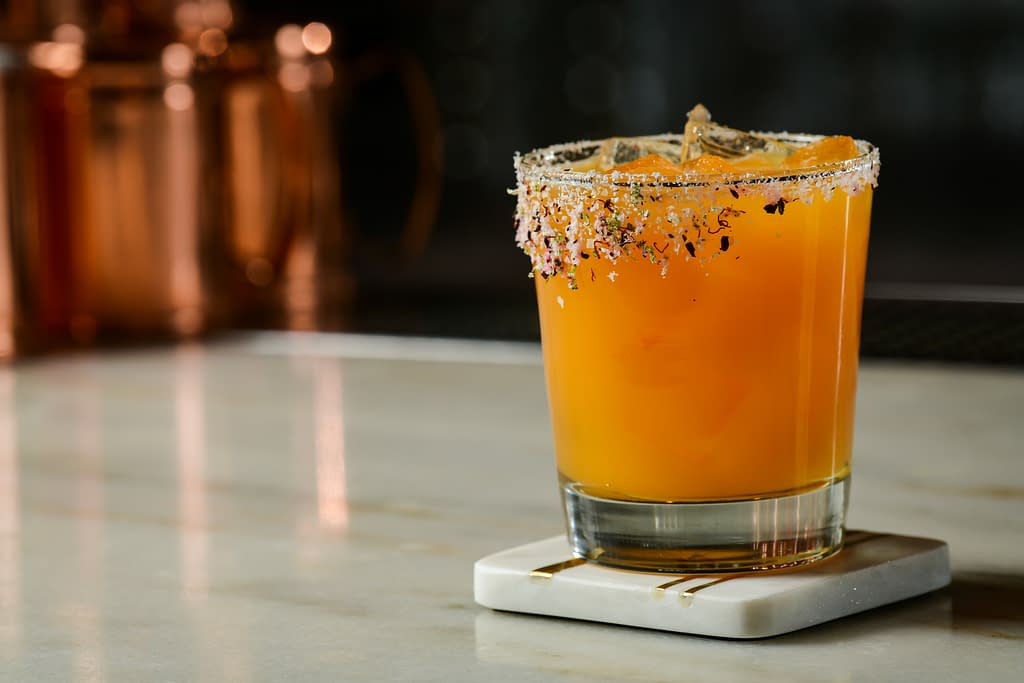 Margarita de Hibisco Picante
A punchy Margarita that deserves a red carpet! Made with Hibiscus Infused Teremana Blanco, Ancho Verde, Mango, and Saffron Salt, this beautiful beverage is giving us major luxe vibes. 
Cafecito Old Fashioned
Moody and grounding, this twist on a classic will definitely warm your soul. This Old Fashioned combines Bourbon, Liquor 43, Coffee Liquor, with Mole Bitters – yum!