COOKING KITS
Bring Boqueria's Recipes Home
Grab an apron, a glass of wine, and make authentic Spanish recipes in your own home! Our cooking kits make it easy, delivering tools and premium shelf-stable ingredients, plus chef led instructional videos to guide you through every step of the recipe.
National shipping available.
Current Kits and Cooking Videos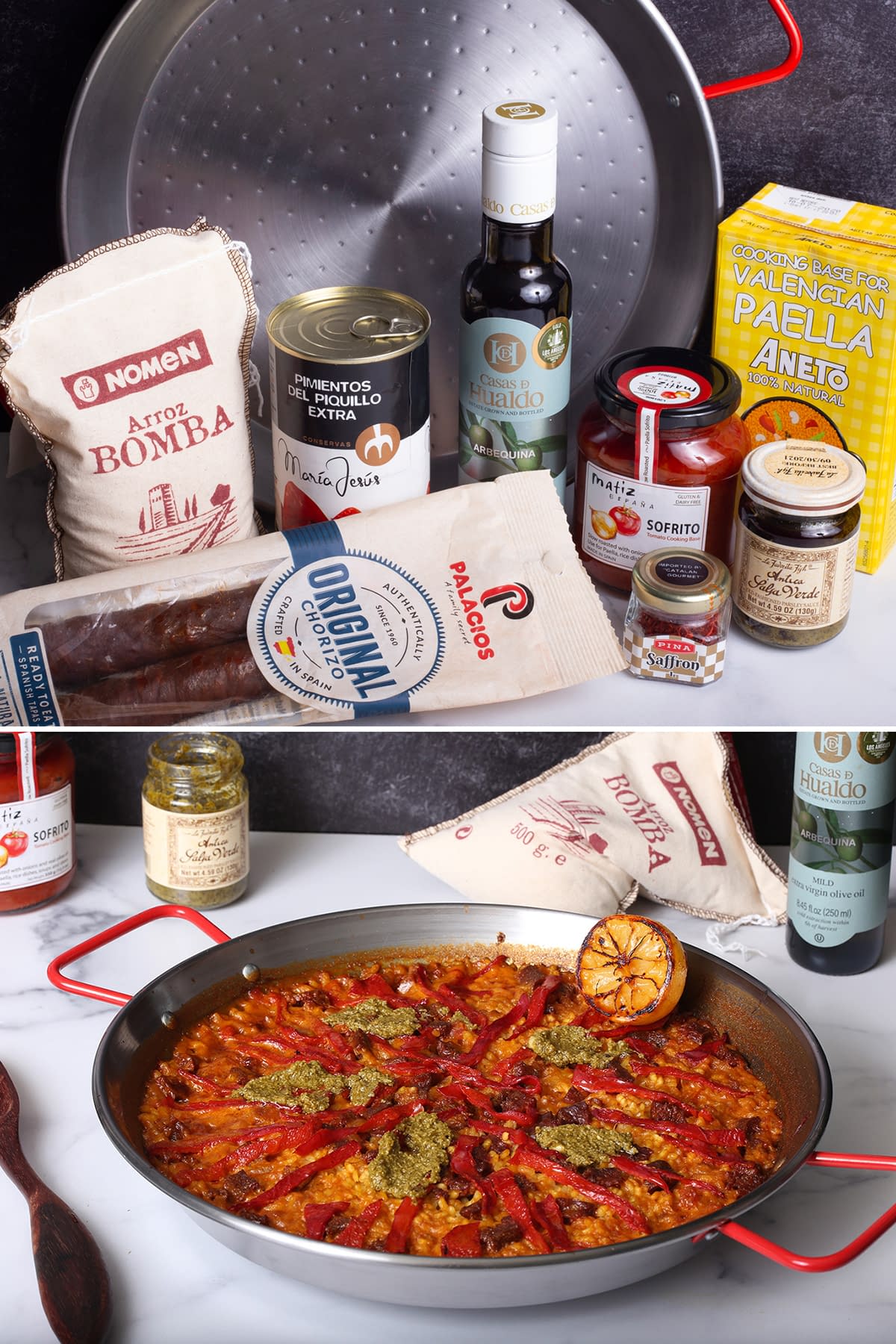 Paella de Chorizo y Piquillo Kit
To a Spaniard, Paella is comfort food, a communal dish to be shared at family gatherings. And while everything about it feels exotic – the wide, shallow pan; the saffron-laced rice; the rich seafood stock base – it couldn't be easier to make at home. We'll deliver everything you need to make a paella for two – including the pan!
Included in the kit
• Step-by-step instructional video link
• 32cm paella pan
• Nomen Bomba Rice
• Aneto Valencia Paella Stock
• Old Fashion Salsa Verde
• Matiz Sofrito
• Pina Saffron
• Palacios Mild Chorizo
• Casa de Hualdo Arbequina Olive Oil
• Pons Piquillo Peppers
(Ingredients will make paella for two, twice)
Guest Shopping List
• 1 lemon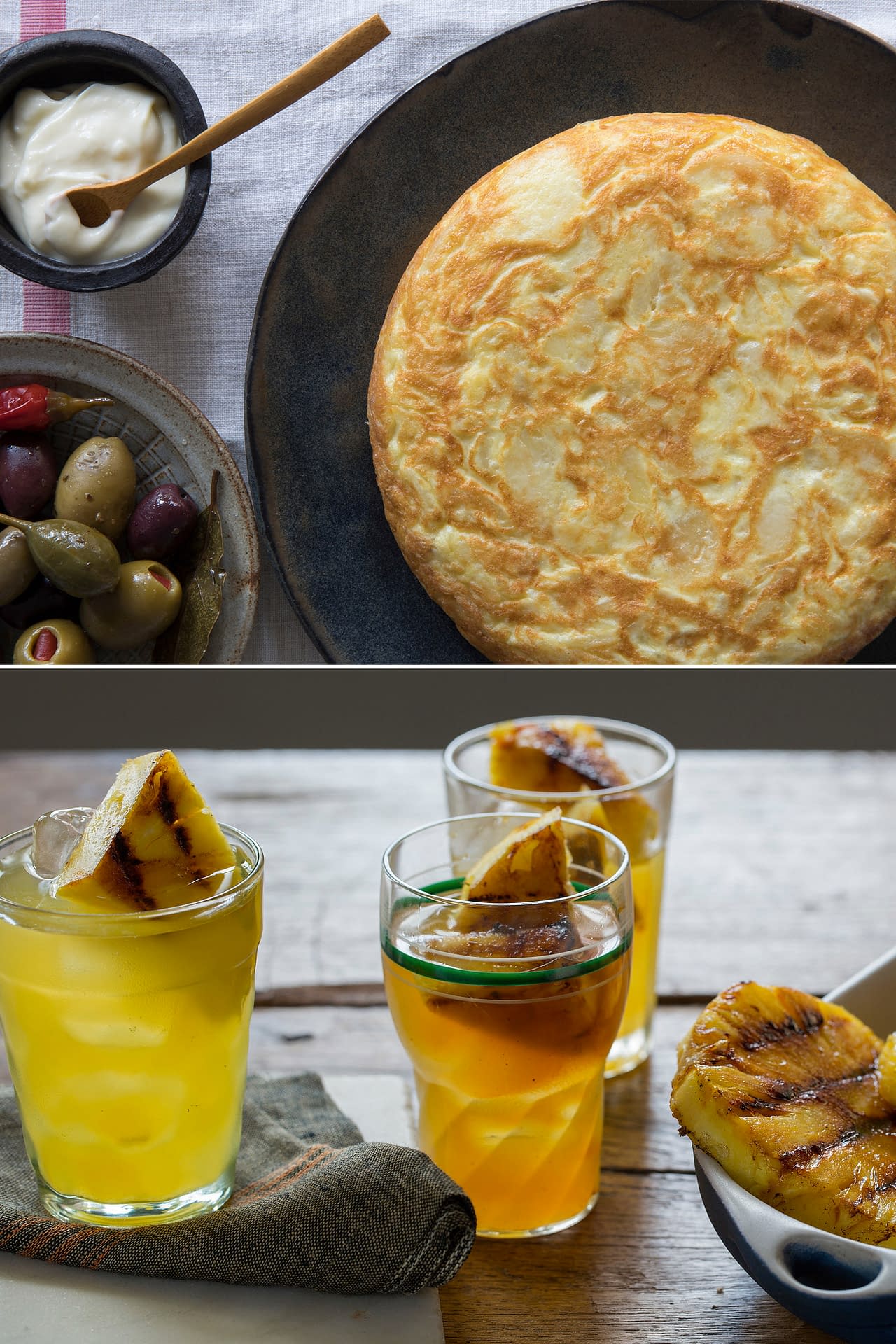 Tortilla Española and Sangría
Make the iconic Tortilla Española – Spain's beloved potato omelet – and whip up a pitcher of sangria to celebrate the accomplishment.
Included in the kit
• Step-by-step instructional video link
• garlic allioli
• Arbequina olive oil
• Tortilla Española Recipe
• 3 Sangría Recipes (ingredients not included)
Red, Rosé, and Pineapple Sangría
Guest Shopping List
• 5-10 Yukon Gold Potatoes
• 1 Spanish Onions
• 8 Eggs
• 5 cloves of Garlic
• Vegetable Oil for prep
• Spanish Olives
• Chosen Sangría Ingredients