Spanish Tapas Bar and restaurant
Boqueria - Located in NYC & DC
Welcome to Boqueria Spanish Tapas Bar & Restaurant
Boqueria is a lively, Barcelona style tapas bar, inspired by the buzzy atmosphere and great food of the "Kioskos" that surround the renowned food market "El Mercado de la Boqueria" such as the famed Bar Pinotxo. At Boqueria, the open kitchens – helmed by Executive Chef Marc Vidal – turn out tempting versions of classic Spanish tapas and small plates inspired by the season's best products.
Executive Chef: Marc Vidal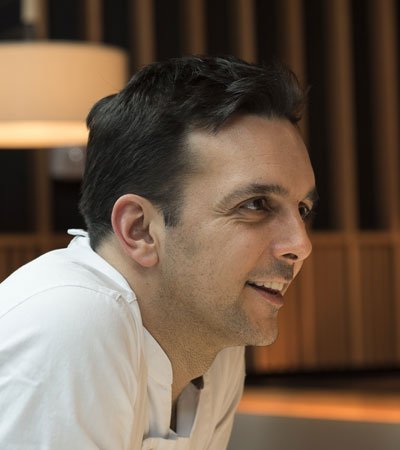 Chef Marc Vidal fell in love with cooking at the age of nine when his mom put him to work at Bar Roca, the family restaurant in Barcelona where his grandmother ran the kitchen. The menu changed daily, but the simplicity and attention to quality ingredients was a constant in every dish, from a simple green salad to the Thursday paella that locals would line up for in front of the restaurant's tiny façade. As his grandmother gave him more responsibility, washing dishes turned into pulling espresso and prepping bread pudding. Eventually, Marc was learning each traditional family recipe and the stories behind the food of his culture. These deep personal roots inspired him to enroll in culinary school at age sixteen, where he was the youngest in his class.
In the years after graduation, Marc expanded his culinary knowledge by working with some of the world's leading chefs including Chef Ferran Adrià at the famed El Bulli, Chef Alain Passard at the three Michelin star restaurant L'Arpege, and Chef Alain Ducasse in Paris, among others.
Invigorated by the prospect of building a menu of Catalan classics for a fresh audience, Marc ultimately moved to the U.S. where he was given the opportunity to open Solea in the W South Beach, earning the restaurant a James Beard Foundation semi-finalist nomination for Best New Restaurant. During a trip New York City, Chef Marc first visited Boqueria and it struck him immediately. From the music to the lighting and energy of the chefs in the open kitchens, he felt he had finally found a restaurant in the States that captured the energy of Barcelona's tapas bars. For the past eight years, Marc has brought his wealth of experience, culinary talent and passion for the cuisine of his homeland to the kitchen and menus at Boqueria.
Founder: Yann de Rochefort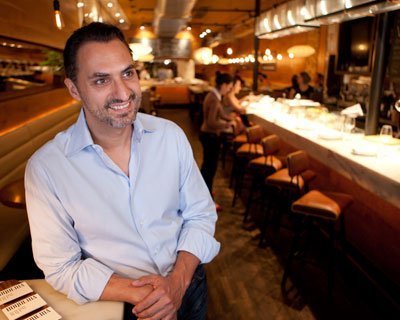 Yann de Rochefort's first memories of Spain are of the summers spent sailing between Ibiza, Mallorca, and Menorca with his parents and four brothers. Ultimately drawn to the city's warm, unique flavors and spirit of hospitality, Yann returned to Barcelona as a high school student, and subsequently lived in Madrid where he expanded both his palate and passion for Spanish gastronomy.
Despite a successful career in consumer marketing with the like of Perrier, L'Oreal and Allied Domecq, Yann's entrepreneurial spirit got the best of him. In 2006, Yann turned his attention to recreating the buzz and energy of the informal tapas bars he loved frequenting in Spain. These were places where you could sample a range of memorable dishes and stay or leave whenever the spirit moved you; groups could form and disband at will as people joined you or moved on; and you committed to the experience one bite at a time. Eating at the bar or standing up gave these spaces an energy that most restaurants could never match. Reminiscing turned to planning, and the great food of classic Barcelona tapas bars found a home in a contemporary New York setting at Boqueria. Eleven years later, Boqueria has become a New York City institution with neighborhood roots in Flatiron, SoHo, the Upper East Side, Fort Greene, the Garment District, and a bustling outpost in Washington, D.C.

@Boqueria
Lively, Barcelona-style tapas bar in NYC and Washington D.C.