Classic Spanish Paella, Tapas, and More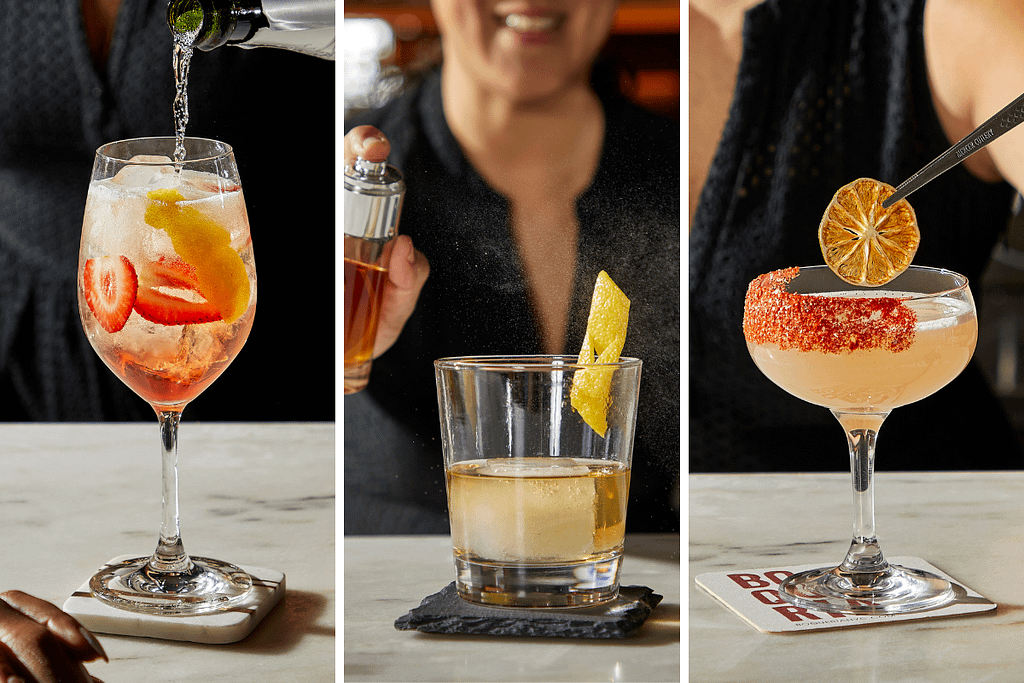 COCKTAIL COLLABORATION
Chicago-based mixologist Allie Kim joins Boqueria to craft a fresh and effervescent cocktail menu pulling inspiration from the flavors of Spain.
SLOE BERRY SPRITZ
Atxa Pacharan, Atxa Vino Bianco, Cava float, Lemon, Strawberry
FLORECIENDO OLD FASHIONED
Scotch, Brandy, Orange bitters, Amaretto Mist
MARGARITA DE SIESTA
Blanco Tequila, Apricot Liqueur, Thyme Syrup, Lime Juice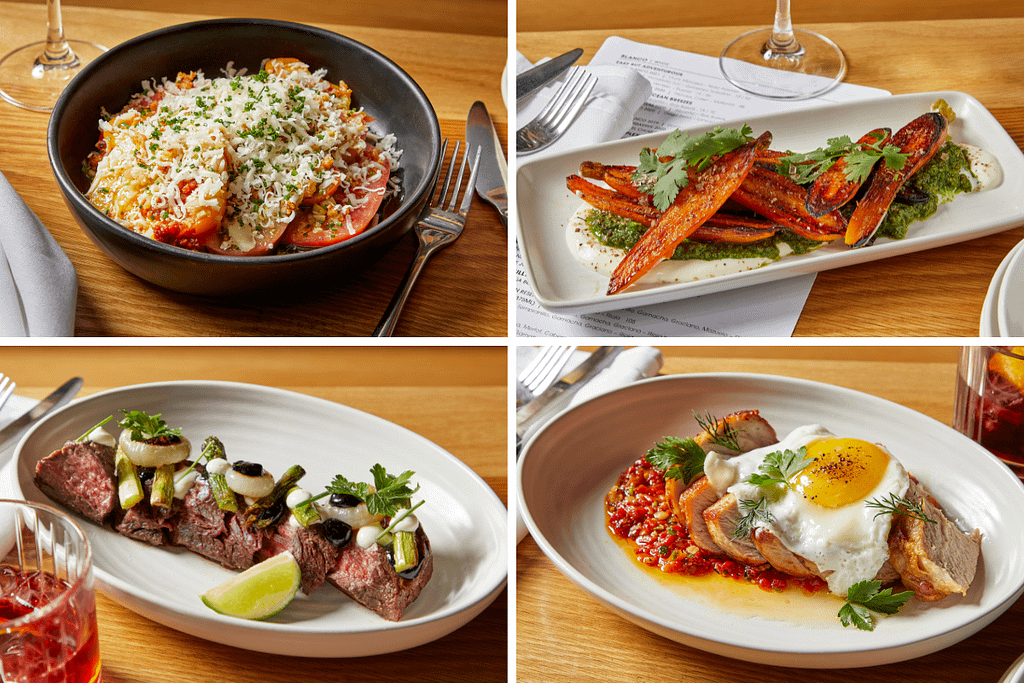 EL SABOR DEL VERANO
We're making the most of summer's gorgeous produce and flavors.
Meet our newest dishes doing just that with plenty of Spanish spirit.
TOMATES MALLORQUINAS
Market tomatoes, Mahón cheese, pine nut bread crumbs, crumbled
Mallorcan pork sausage, Manzanilla olives
ZANAHORIAS CON MOJO VERDE
Charred confit carrots, labne yogurt, mojo verde, coriander salt
CARNE A LA PLANCHA
Hanger steak, black garlic almond romesco, lime crema, charred onions, asparagus
IBÉRICO CON SALBITXADA
Ibérico Pork, Marcona almond Salbitxada, sherry vinegar fried egg