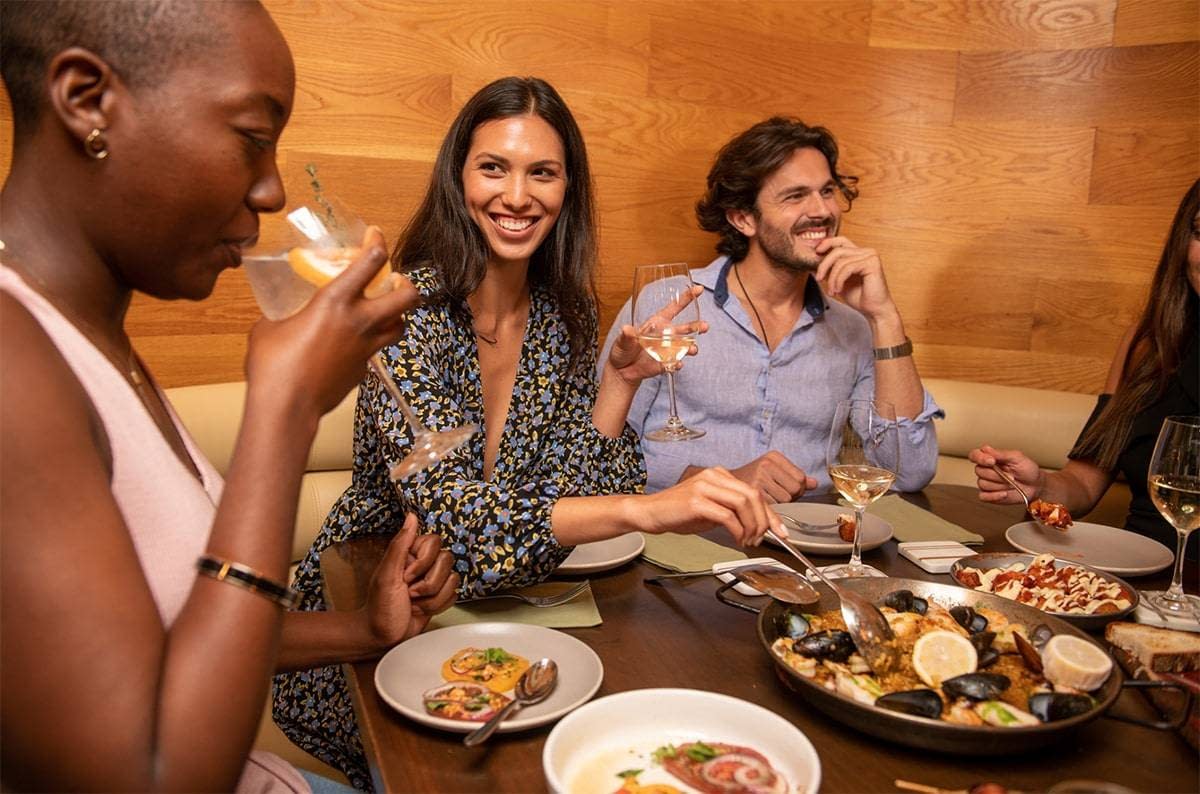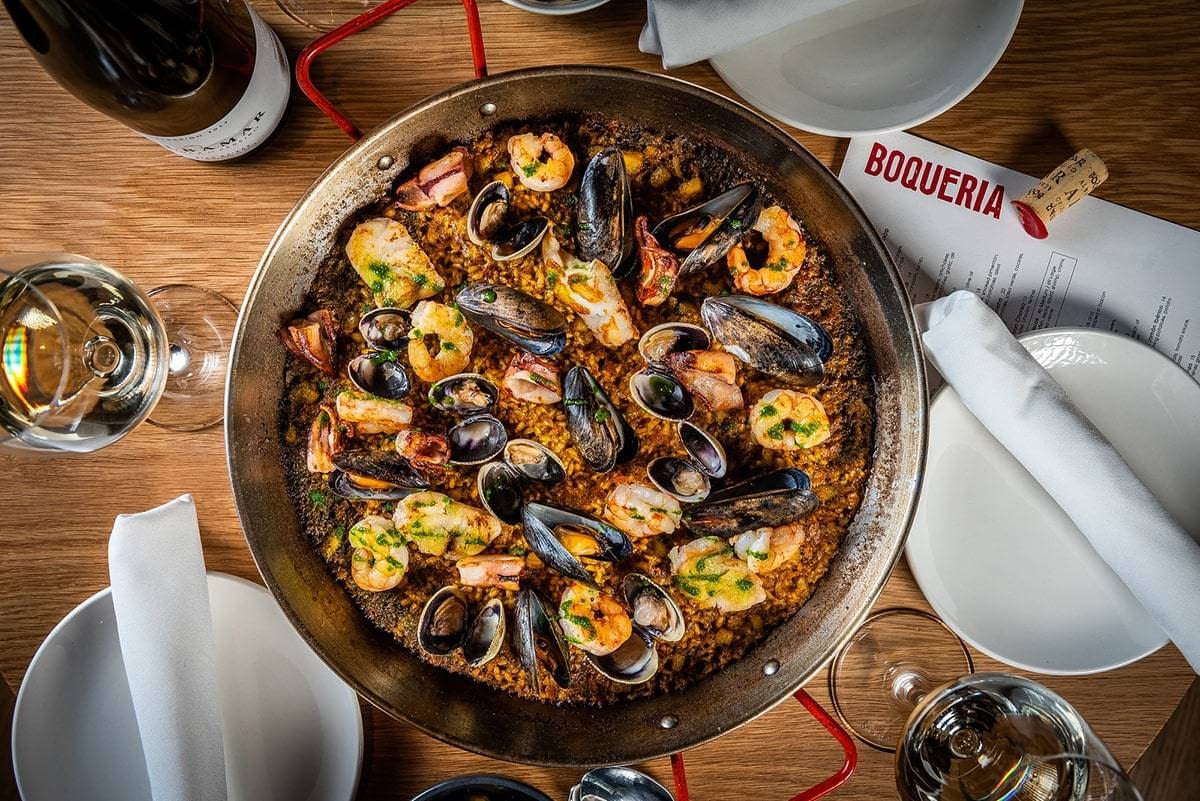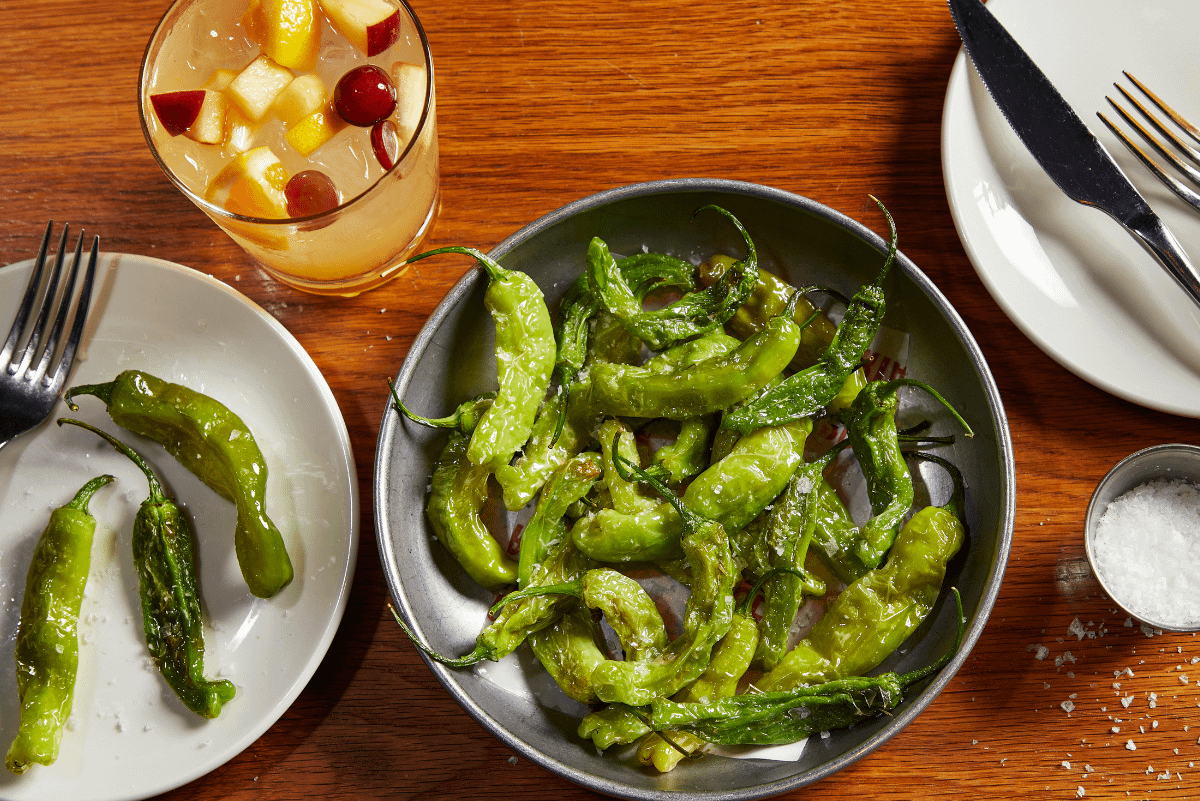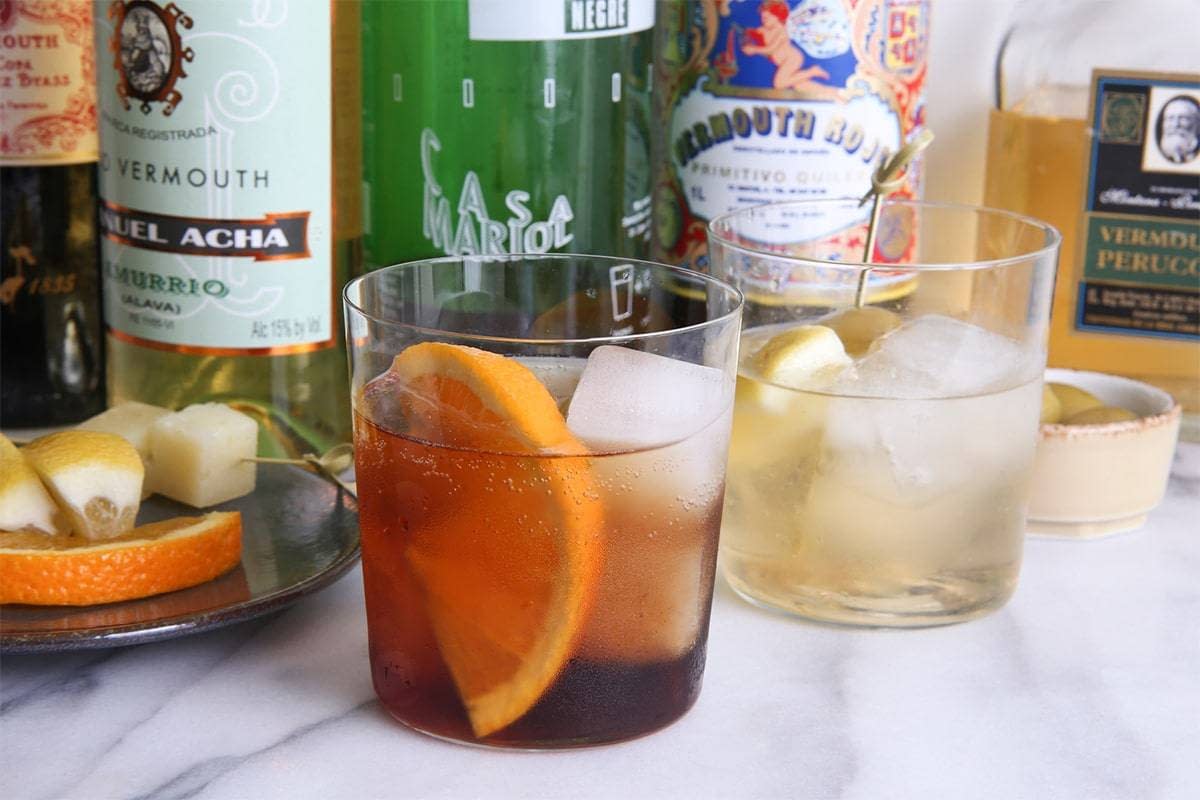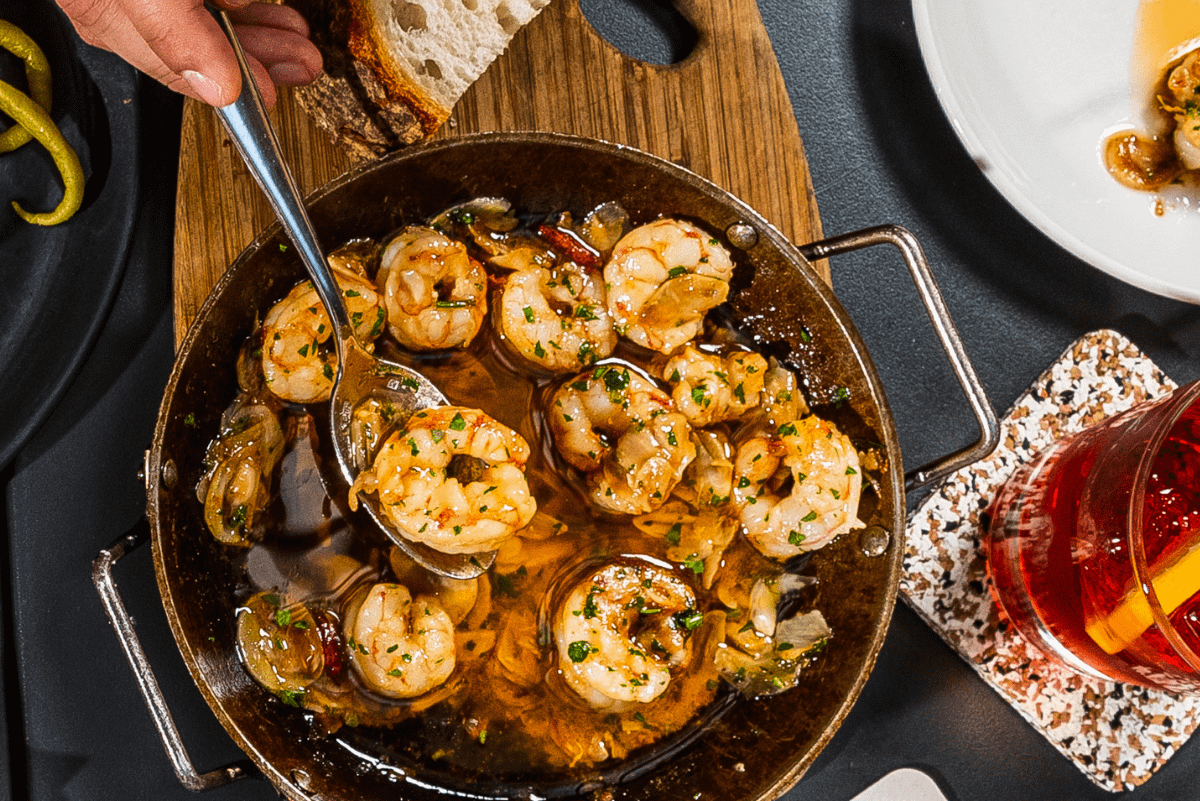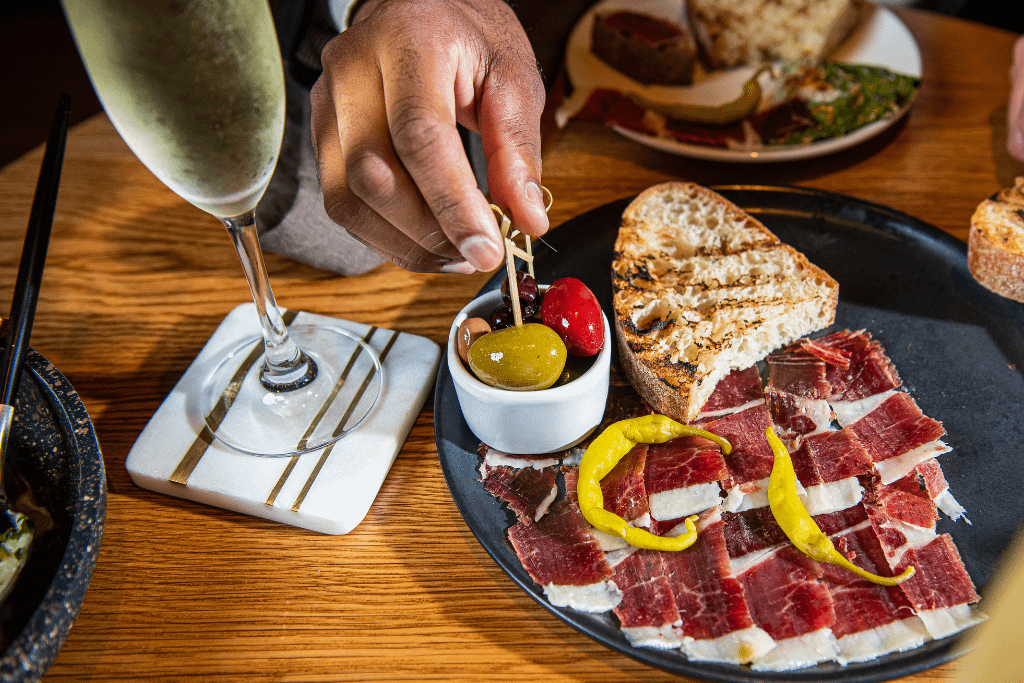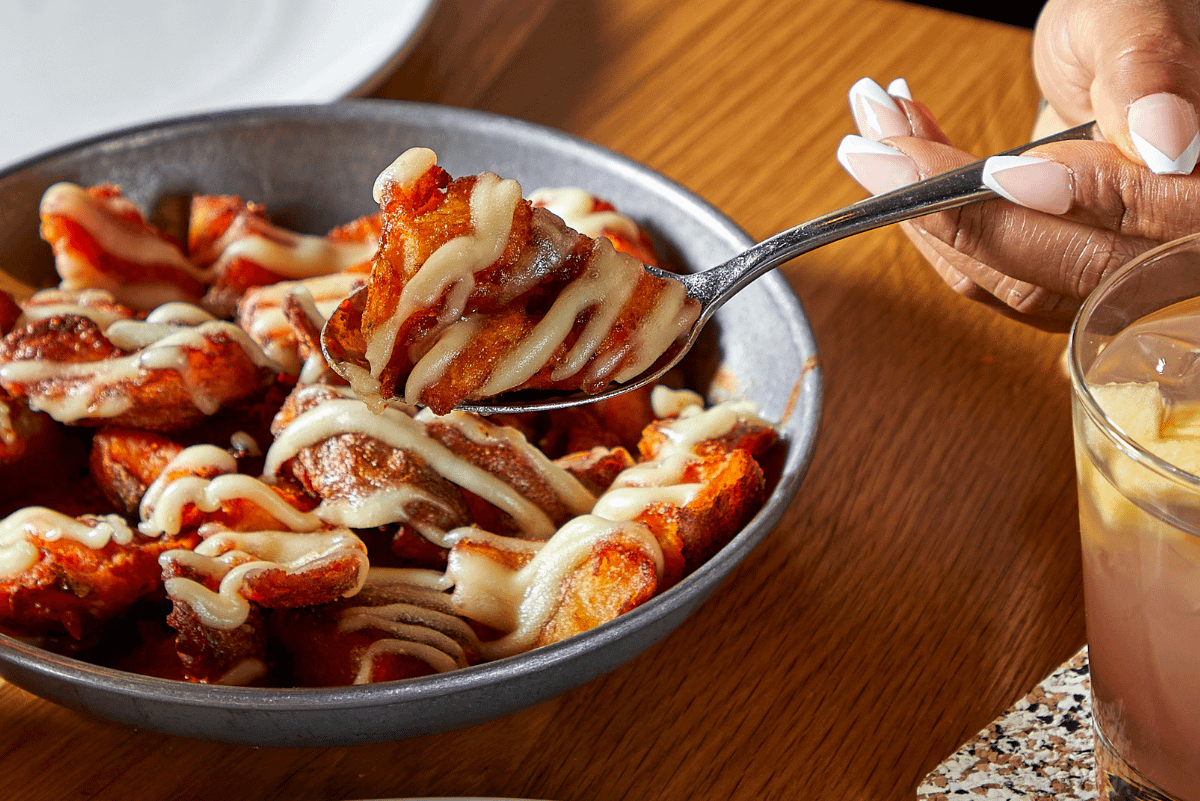 INTRO SLIDE: BOSTON MAP

Hey neighbor! We can't wait to open our Spanish Tapas Bar and Restaurante in Seaport this summer. In the meantime, here's a taste of our favorite tapas and drinks, plus a few phrases you'll hear from us. We'd love to get to know you–drop us your email below to stay in touch!
BUEN ROLLO

We believe that tapas are a catalyst for connection. When you're surrounded by good people, and the plates move around the table as quickly as the conversation... that's buen rollo.
PAELLA POR DÍAS

Crackling top and bottom, a base of saffron-laced rice, succulent head-on shrimp, briny clams and mussels, and a perfect layer of Socarrat–the savory sticky grains of rice at the bottom worth scraping with a spoon. Paella is at the heart of Spanish gatherings and no table is complete without one.
UNOS PICAN, OTROS NO

Pimientos de Padrón, the Spanish peppers from the Galician village of Padrón, tend to be mild and almost fruity with fiery exceptions. The saying goes, "one is hot, others not." Fried until piping hot and sprinkled with coarse sea salt, this is an addicting tapa you'll come back for time and time again.
FER UN VERMUT

In Barcelona, lazy weekend meals are best begun with El Vermut, and the call to "Fer Un Vermut" means literally to "do a vermouth" or "to get a drink." At Boqueria, our own tradition starts with a build-your-own option of red or white vermouth on the rocks, served with seltzer and garnishes–the perfect complement to small salty snacks that keep the party and the conversation flowing.
GAMBAS

Plump and flavorful, gambas are perfect when grilled on a hot plancha or studded in saffron-laced rice, but our favorite rendition is "al ajillo." In this irresistible classic, fresh shrimp cook almost instantly in olive oil laced with chilies and loads of sliced garlic. A shot of brandy is added for an even deeper flavor and a hint of sweetness. Cooked and served in a small cast-iron skillet, it releases a wildly enticing aroma of caramelized garlic and briny shrimp.
CERDO IBÉRICO

Spain's prized pure-bred black Iberian pigs roam the hills of oak groves in Andalusia, eating grass and roots, and foraging for fallen acorns. The result is a rich, nutty flavor and distinct marbling found in both our Jamón and Pluma Ibérico.
SALSA BRAVA

This is the sauce that makes our patas bravas! Tangy, thick, and smooth, this intense tomato sauce gets a little kick of heat from dried Guindilla chilies from Spain. It sits beneath crispy golden-fried potatoes dusted in Spanish paprika and finished with a cool, garlicky allioli.