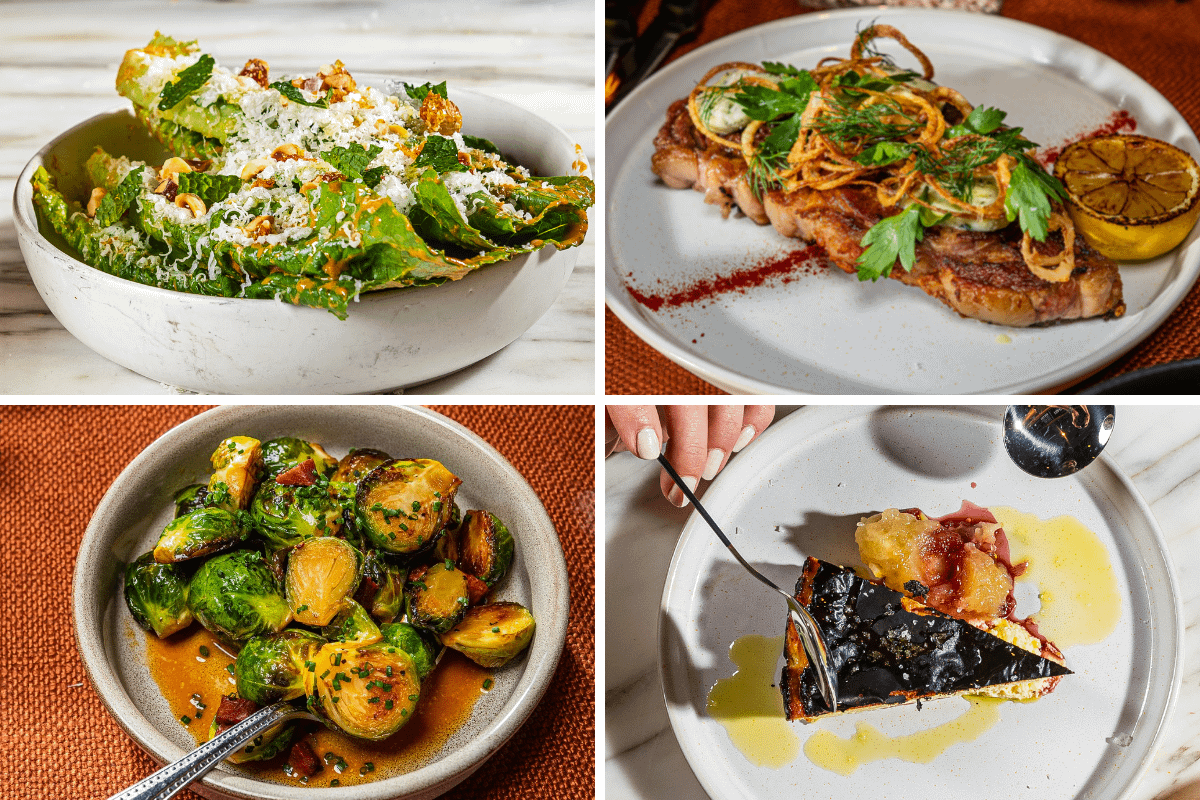 COSECHA DE OTOÑO
We're celebrating the return of vibrant yet comforting flavors this fall with seasonal Spanish favorites as well as some new plates to love.
ENSALADA DE COGOLLOS
Gem lettuce, romesco, Idiazábal cheese, mint, caramalized hazelnuts
CHULETÓN CON VALDEÓN
Grilled 10oz ribeye, Valdeón blue cheese, butter, crispy shallots
BRUSELAS CON CHORIZO
Brussel sprouts, Chorizo Palacios, lemon
TARTA VASCA DE QUESO
Basque cheesecake, apple compote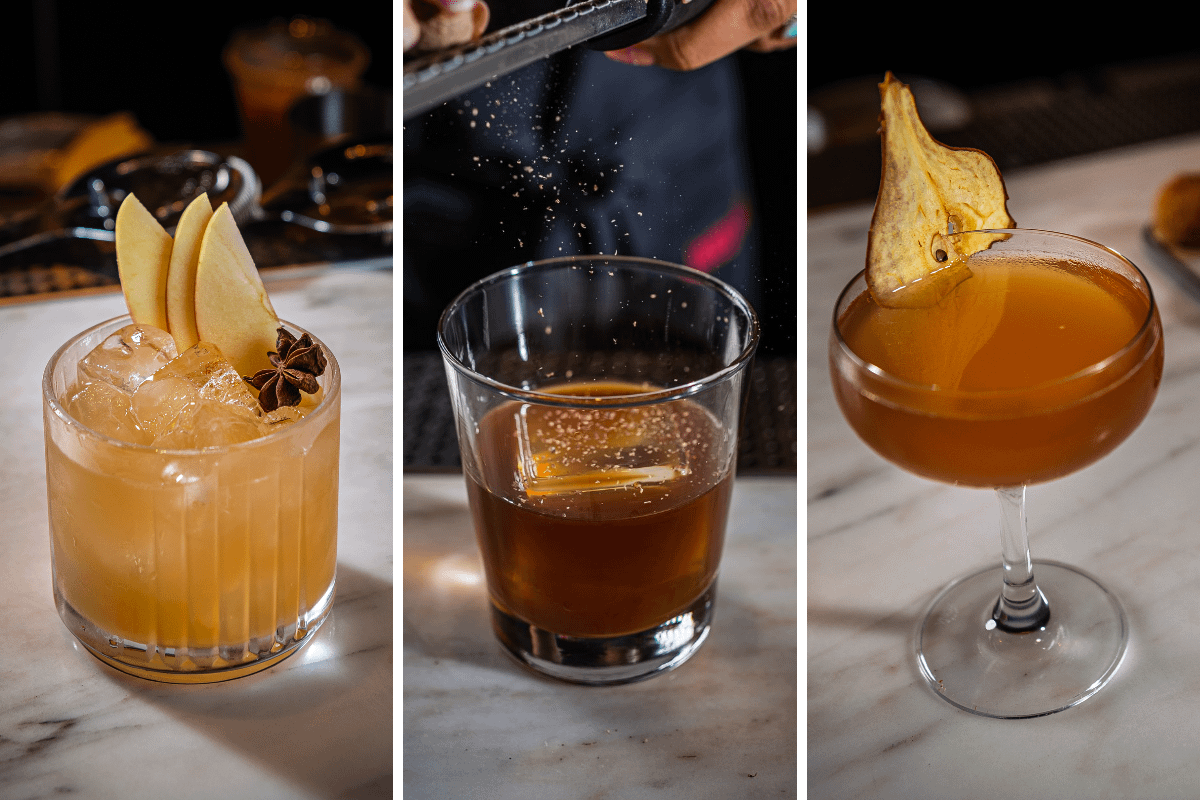 COCKTAIL COLLABORATION
Mark Tubridy, mixologist from NYC's beloved 21 Club speakeasy, returns to Boqueria with a craft menu of seasonally inspired Spanish cocktails, perfect for sipping as the leaves change color.
ORCHARD MARGARITA
Teremana Reposado Tequila, Apple Cider, Fresh Lime, Chai Agave Syrup, Aromatic Bitters
OTOÑO OLD FASHIONED
Torres 10 Brandy, Rye, Amaro Sfumato, Caramelized Fig Syrup
PERAVINO
Grey Goose Vodka, Spiced Pear Liqueur, Port-Maple Syrup, Fresh Lemon, Black Walnut Bitters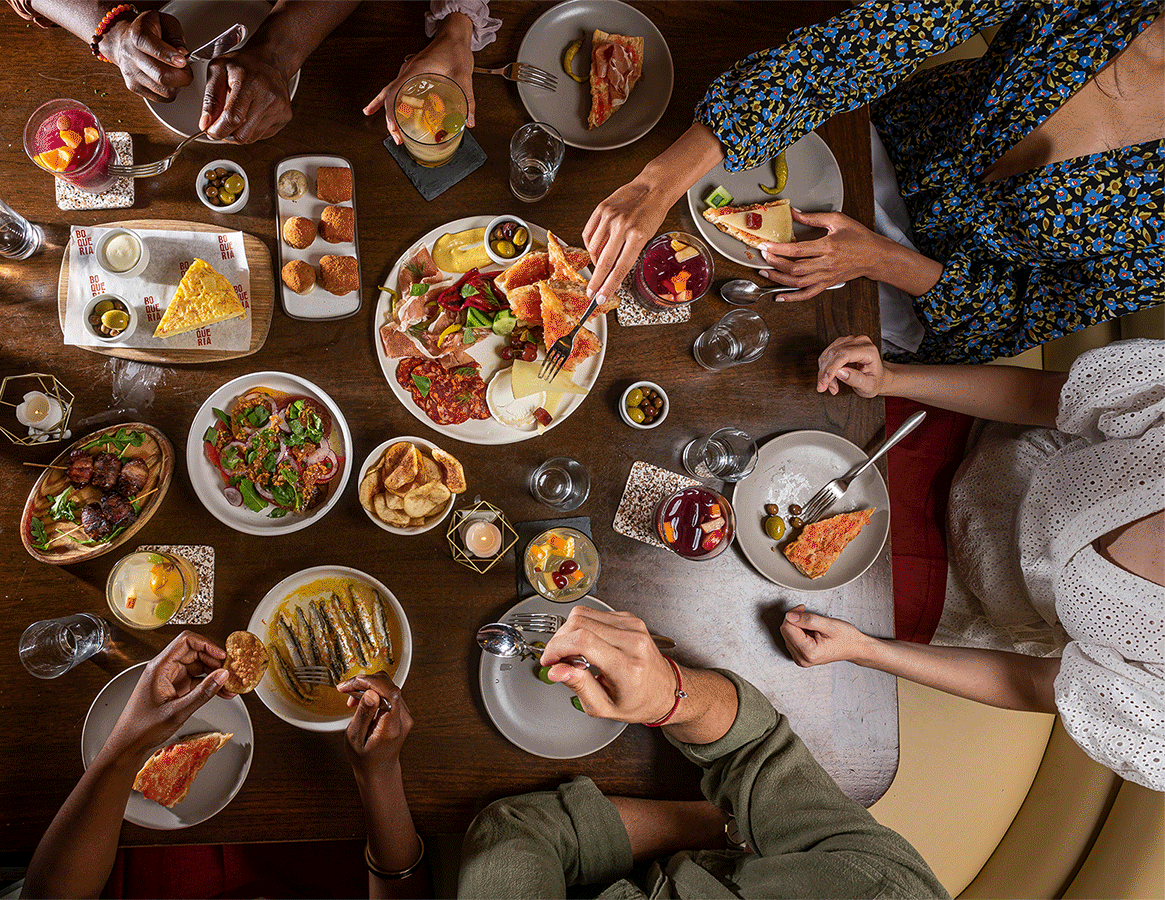 Tasting Menu
Want the true Boqueria experience? Sit back, relax, and let our chefs take you on a journey through a menu of Spanish tapas, or travel beyond the classics with a menu of seasonal market menu dishes and a taste of our most prized ingredient: 30-month-aged, hand-carved Jamón Ibérico. Either way – you're in good hands!
The Classics 52 pp
The Boqueria Experience 65 pp
Please note: menus vary slightly by location.