Tortilla Española y Sangría
VIRTUAL COOKING CLASS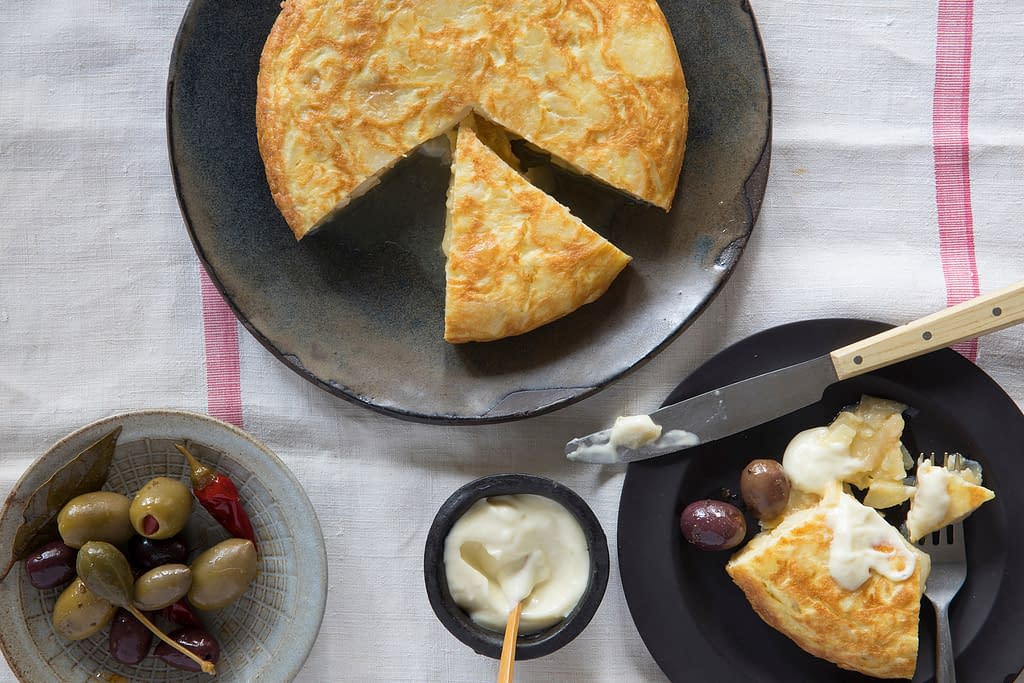 Thank you for joining our virtual cooking class covering the iconic Tortilla Española and sangria! Below are the items are included in the kit you received and the fresh ingredients you'll need to purchase.
KIT INCLUDES
• garlic allioli
• Arbequina olive oil
• Tortilla Española recipe
• 3 Sangría recipes: Red, Rosé, and Pineapple Sangría
• Boqueria Tote Bag
YOUR SHOPPING LIST
• 5-10 Yukon Gold potatoes
• 1 Spanish onion
• 8 Eggs
• Spanish olives, for serving
• Ingredients for chosen Sangría from the following recipe(s)
– Sangría de Piña a la Plancha
– Sangría de Vino Tinto
– Sangría de Vino Rosado
PREP: TO DO THE DAY BEFORE YOUR CLASS
A small amount of prep work to be done the day before your class. The following recipe pdf and video will show you step-by-step instructions.