Think: a sexier French toast that doubles down on richness. Amp up your weekend breakfast routine or hosting repertoire with this mouth-watering dish (that easily doubles as dessert). However, note that making this dish is not for the faint of heart – its final touch requires a hand-held blowtorch to produce a perfectly caramelized exterior.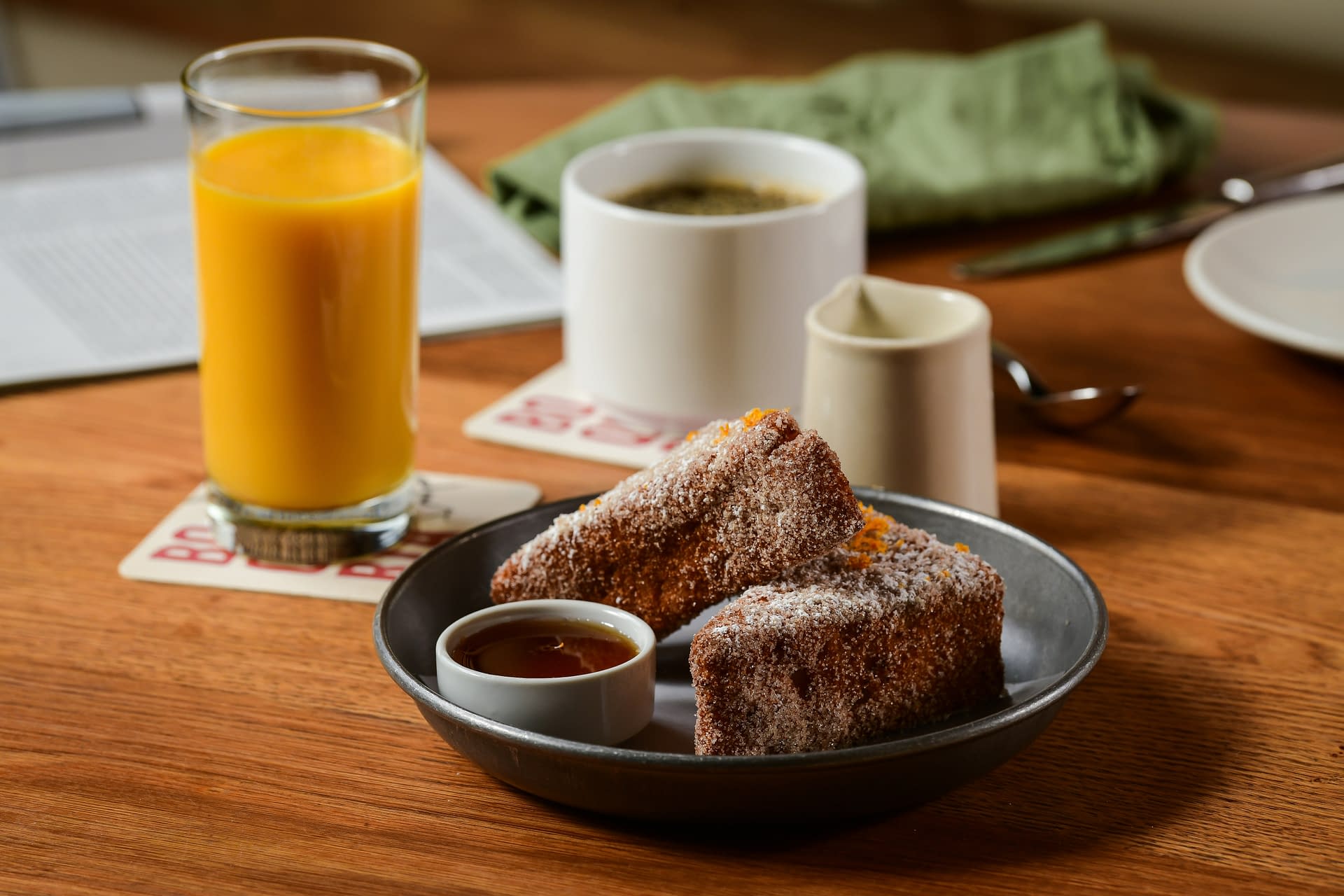 Torrija
Serves: 2 to 3
Prep: 30 minutes
Total: 1 hour, plus soaking
Ingredients
• 2 large eggs
• 1 cup whole milk
• 1 cup heavy cream
• 3 (2-inch-thick) slices dense brioche or Pullman bread, crusts off and cut diagonally
• 2 tablespoons clarified butter
• 8 tablespoons coarse raw sugar
• Citrus zest or berries for serving
• Honey or confectioners' sugar for serving
You will need a blowtorch.
Whisk the eggs in a medium bowl, then whisk in the milk and cream until smooth. Put the bread slices in a container that fits them snugly and pour the egg-milk mixture over the bread to soak evenly. Refrigerate, turning occasionally, until the bread is completely soaked and soft, about 45 minutes-1 hour.
Preheat the oven to 400°F.
Swirl the clarified butter in a large nonstick skillet over medium-high heat. Sprinkle 2 tablespoons raw sugar over the butter to evenly coat the bottom. When the butter is hot but the sugar is still granular, add the soaked bread in a single layer. Cook until nicely browned, about 1 minute per side. Transfer to a nonstick sheet pan, then transfer to the oven. Bake until a cake tester inserted in the center of one comes out hot, about 6 minutes.
Sprinkle the top of each piece with 1 tablespoon raw sugar. Use a blowtorch to caramelize the sugar on top, burning much of it to a dark brown.
Divide the pieces among serving plates and top with citrus zest or berries. Drizzle with honey or dust with confectioners' sugar, if you like. Serve immediately.